Expert Interview Series: Dana Notte of fitwoman.com About Healthier Living Without Repressive Dieting
Dana Notte is a registered dietitian and the Nutrition Lead at Green Mountain at Fox Run, a non-diet, mindfulness-based retreat that helps free women from eating and weight worries. We had a chance to sit down with Dana to...
Dana Notte is a registered dietitian and the Nutrition Lead at Green Mountain at Fox Run, a non-diet, mindfulness-based retreat that helps free women from eating and weight worries. We had a chance to sit down with Dana to discuss embracing a more desirable attitude toward food, eating, and weight loss, and also learned some tips on improving your overall health without resorting to restrictive diets.
Why did you choose to focus your dietitian expertise on weight loss?
I actually don't identify myself as a weight loss dietitian. While it's true that many of the people with whom we work at Green Mountain at Fox Run have a goal of achieving weight loss, what we do is so much deeper than that. We are really all about helping people heal their relationship with food and their bodies by taking the focus off of weight loss.
I started my career working in the field of behavioral weight management, and what I quickly learned is that this approach just doesn't work for the vast majority of people. It doesn't produce sustained weight loss. It doesn't improve health in the long term. It leads to disordered thoughts and beliefs about, and behaviors around, food. And it makes people miserable.
I would say my expertise really lies in the areas of mindful and intuitive eating. That is: helping people to learn how to trust themselves around food again; how to let go of food and diet rules and be their own authority on health; how to feel their bodies and let feelings of hunger and fullness drive their decisions about what, when, and how much to eat; how to find pleasure in food again; and so much more.
Essentially, my goal in working with women is to help them to learn to use food to feel their best while becoming fearless, confident, and mindful eaters.
What's a typical day like for a guest at Green Mountain at Fox Run?
It's hard to boil that down into a few words because a typical day at Green Mountain depends on a lot of factors. How long has a participant been staying at Green Mountain? Have they visited before? What time of year is it? What are they most interested in focusing on? And I think that this variety is really one of the things that makes Green Mountain so special.
That said, our program is built upon a core foundation. There is a basic psychoeducational program that everyone arriving at Green Mountain completes, which covers the core components of our eating, moving, and living philosophy. There are classes on Redefining Healthy Eating, Mindful Eating, Movement for the Soul, Stress Management, Body Image, and more. There are also a variety of optional educational classes and discussion groups throughout the week, so participants have some flexibility in deciding what they are most interested in learning more about.
There are always a variety of fitness opportunities offered throughout the day - everything from yoga to Tabata to belly dancing to hiking to snowshoeing (when there is snow, of course) - so participants can explore different types of movement and find what they enjoy. Meals and snacks are offered regularly throughout the day and often include educational components (for example, a guided mindful eating exercise). And participants always have access to snacks between scheduled meal and snack times so they know there is always food available when they need it. Finally, there is time for individual coaching sessions, meditation, journaling, and general self-care built into the program schedule, too.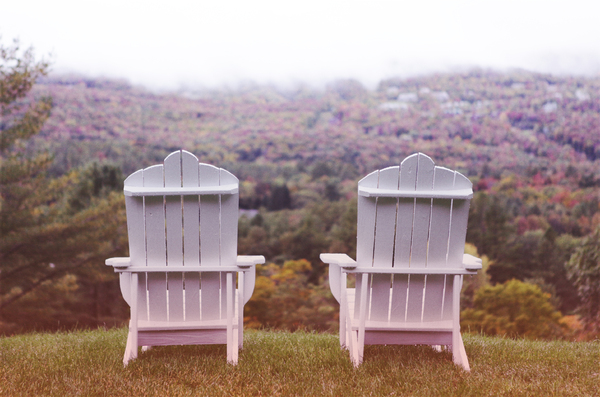 How do you and your staff try to ensure that guests will continue to practice the lessons they learned at your facility once they leave?
We understand that our guests' journeys aren't over when they leave Green Mountain, and that ongoing support is integral to help our alumnae reach their health and wellness goals. To sustain the change after their stay, Green Mountain offers many options, including:
Phone coaching - participants can stay connected to Green Mountain's professional staff even after they've gone home, so they always know they can find the support they need to help them as they continue on their journey.
Social media - once participants have completed their stay at Green Mountain, they can request access to a closed group Facebook page that is moderated by GMFR staff. This provides a platform on which they can communicate with like-minded women about challenges they might be experiencing and questions they have, so they can find the support they need after their stay with us is complete.
Sustain the Change - this is a class that all Green Mountain participants attend prior to their departure to help prepare them for life beyond the walls of GMFR. They learn about resources that are available to them and where they can look for support when they are back home. We'll even help them to find professionals in their area at home who follow a similar practice philosophy so that there is continuity in their support systems.
A Weight Lifted - our blog provides strategies about learning to eat, move, and live in the moment. Topics range from enjoyable exercise to mindful eating to stress management.
Newsletter mailing list - our emails encourage subscribers to live healthfully without dieting or restrictive eating and alert them to upcoming opportunities and helpful resources.
Guides & White Papers - our library of resources and tools provides a deep dive into subjects such as binge eating disorder and sugar addiction.
Webinars - our collection of free recorded webinars educates our alumnae on special topics surrounding emotional and physical health, mindful movement, and stress management.
What are some of the common emotional challenges facing the women who visit Green Mountain at Fox Run?
Stress is by far the most common emotional challenge reported by women who visit Green Mountain. Stress comes in a lot of different forms and has a lot of psychological and physiological effects on the body, which is why learning how to effectively manage stress is an essential component to our program.
In addition to our psychoeducational program, Green Mountain at Fox Run's Women's Center for Binge and Emotional Eating has a team of trained therapists on staff who help women work through the deeper emotional challenges that affect their eating and self-care behaviors.
Finish this sentence: "The biggest myth about women who have trouble losing weight is..."
...that weight is something that an individual can control. It's a common misconception that weight and weight loss are simply a matter of calories in and calories out or eating less and moving more, when in reality weight is far more complex than that. Genetics, sociocultural factors, environmental factors, and physiological factors also play a role in determining an individual's natural weight, and those factors cannot always be controlled. Diet and exercise are part of what determines an individual's weight, but are certainly not the only factors.
A far more valuable focus is on health and health behaviors - helping people to cultivate eating, moving, and living behaviors that promote health and well-being. After all, weight loss on its own also does not guarantee improved health, especially if a person is engaging in unhealthy behaviors (e.g., restriction) to achieve that weight loss.
Name one easy habit that women can change or embrace today to aid them in their efforts to lose weight.
I wouldn't say any of these changes are "easy." Changing thoughts, beliefs, and actions around food is never easy because we have years and years of forming those thoughts and habits. It takes time to begin changing them. However, broadening the focus beyond weight loss, and maybe just trying to focus on one thing you can do today to make you happy, can be a helpful place to start.
When our sole intention is to lose weight, and every decision we make revolves around how it will impact that goal, it becomes all-consuming. It's exhausting and overwhelming. We constantly feel deprived. And it's just not sustainable, which leaves us yo-yoing up and down in our eating behaviors and our weight.
When we can start broadening our focus by being the person now that we've always said we want to be once we lose the weight, it can help to decrease the power food has over us because it's no longer the center of our world -it's just one piece. We start to feel empowered, happier, and more fulfilled. And if it's the case that we are holding on to weight that our body does not want, it creates space for our body to begin letting go of some of that weight.
The food served to your guests looks delicious! Could you share a favorite recipe that your guests love to prepare for themselves after their retreat is finished?
Carrot-Ginger Dressing
Makes 4 cups of dressing (or 32 servings)
Ingredients
1 cup vegetable oil
½ cup rice vinegar
¼ cup soy sauce
1 tablespoon sugar
1½ teaspoon finely grated ginger
2 medium carrots (about 8 ounces.), peeled and roughly chopped
½ medium yellow onion (about 6 ounces), roughly chopped
Kosher salt and freshly ground black pepper, to taste
Preparation
1. Combine oil, vinegar, soy sauce, sugar, ginger, carrots, and onion in a food processor.
2. Process until smooth.
3. Season with salt and pepper.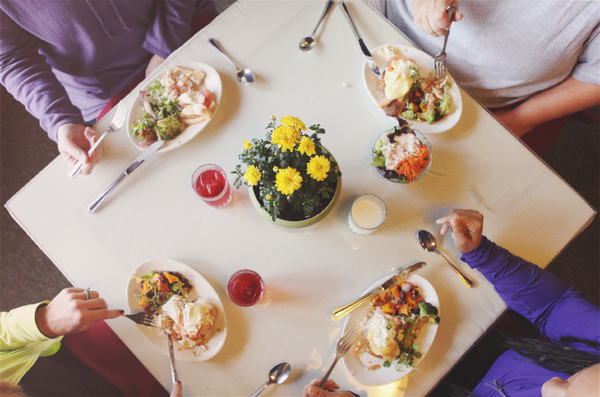 When you are at home cooking in your kitchen, what are some of the tools, utensils, and other items that you simply cannot live without?
High-quality ingredients, a good chef's knife, and a good skillet are the essentials for me to create meals that I love. Preparing good tasting food does not need to be complicated - and that is one of the key messages we try to communicate to participants who often feel overwhelmed by meal planning and food preparation.
Need a new chef's knife? Check out Cilantro's selection today!